Start your phone repair now:

Use repair.ng to fix or repair your broken cell phone in Nigeria and bring them to life as new devices. We have experienced and certified technicians that that will repair your mobile phone and you can choose to pick up or we return the fixed phone to you. We fix both software and hardware issues.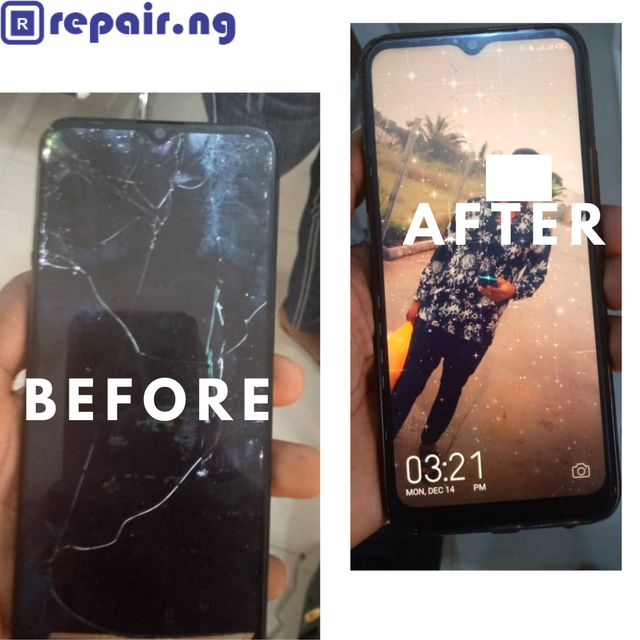 Phones we repair in Nigeria:
Samsung phones, Tecno, Huawei, Nokia, Infinix, iTel, Apple, LG, Lenovo, Google, Redmi, Oppo and other devices.
Some of the common phone faults we have repaired includes:
Power of phone not turning on
Battery replacement
Phone unlocking
Phone software issues
Memory and SD Card issues
Charging port
Microphone faults
Internet connectivity and WIFI issues
Phone overheating
Screen replacement
Wet phone, etc.
We have well trained and certified technicians that will fix your mobile phone and turn it to a brand new one. Use the booking form below to get started and our team will contact you shortly.
Start your phone repair now: