Do you have a broken Huawei phone you have been wanting to repair in Nigeria and you are finding it hard to get an easily accessible and professional repair service in Nigeria.
Repair.ng is your surest place to repair any Huawei phone, Repair.ng is Nigeria's very first and most trusted online repair service portal. We have made it very easy for you to repair your broken phones , Inverters and other electronics by simply booking us from the comfort of your home or office through our online booking service website: repair.ng
How to repair your Huawei smart phone using Repair.ng
Click on this link to book our technician
Or scroll down to the bottom of this page to use the booking tool.
Start your Huawei phone repair now:

Use repair.ng to fix or repair your broken huawei phone in Nigeria and bring them to life as new devices. We have experienced and certified technicians that that will repair your mobile phone and you can choose to pick up or we return the fixed phone to you. We fix both software and hardware issues.
Huawei phones faults that we repair:
We fix all kinds of Huawei phone faults including but not limited to:
Broken Screen Repair (Glass + Touch + Display)
Charging Port Repair
Earpiece repair
Power Button repair
Volume button repair
Back camera repair
Front camera repair
Loudspeaker repair
Battery replacement
Microphone Repair
Home button repair
Liquid damage repair
Vibration repair
Headphone Jack repair
General Diagnostics
Software repair, etc.
Huawei is the largest manufacturer of smartphones in the world, overtaking Samsung for the title, and the company is based in China.
Today Huawei is one of the most respected and most powerful phone brands in the world and that has hugely impacted their presence in the Nigerian mobile market positively, their impressive built phones especially the Y series, with a lot of powerful features as well as the long lasting life, are what endeared them to people's heart.
As Huawei has come under increasing scrutiny over the last several months, the question of who really owns and controls it has come to the fore. Huawei calls itself "employee-owned," but this claim is questionable, and the corporate structure described on its website is misleading. A number of pertinent facts about Huawei's structure and ownership are in fact well known and have been outlined many times in the Chinese media, but the myth of Huawei's employee ownership seems to persist outside of China.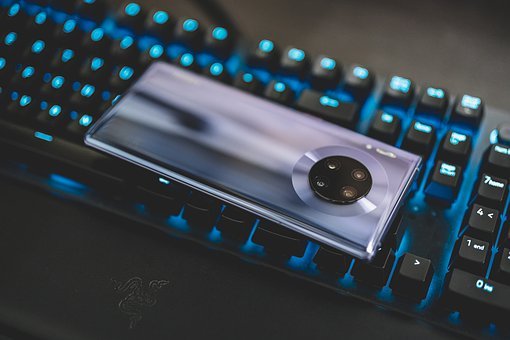 Some of the Huawei phones we repair and their specifications:
HUAWEI Mate 40 Pro:
5nm Kirin 9000 5G SoC Chipset
Ultra Vision Cine Camera and Selfie Camera
Dual HUAWEI SuperCharge
HUAWEI P40 Pro
Ultra Vision Leica Quad Camera, 1/1.28 inch Sensor
Kirin 990 5G
90 Hz Display, IP68
HUAWEI Y9a:
64 MP Quad Camera
40 W HUAWEI SuperCharge
8 GB + 128 GB
HUAWEI Y8p
48 MP AI Triple Camera
128 GB Storage
6.3" OLED Display
HUAWEI Y7p
48 MP Triple AI Camera
6.39" HUAWEI Punch Display
4000 mAh Big Battery
HUAWEI Y6p
5000 mAh Powerful Battery
13 MP Triple Camera
64 GB Large Storage
HUAWEI Y5p
5.45″ HUAWEI FullView Display
32 GB Large storage
3020 mAh Big Battery
HUAWEI Y8s
48 MP Super Clear Camera
Super Night Shot
4000 mAh Big Battery
Huawei-y9s-listImage-breathing-crystal
HUAWEI Y9s
6.59″ HUAWEI Ultra FullView Display
48 MP Triple AI Camera
6 GB + 128 GB
HUAWEI Y9 Prime 2019
6.59″ Ultra FullView Display
Auto Pop-up Selfie Camera
Triple AI Rear Camera
HUAWEI P30 lite
6.15″ 2312 x 1080 display
24 MP front AI Super Selfie camera
48 MP triple rear camera
HUAWEI P30 Pro
6.47" OLED display, IP68
Leica Quad Camera, SuperZoom Lens, Super Spectrum Sensor
HUAWEI 40 W SuperCharge
HUAWEI Y7 Prime 2019
6.26" Dewdrop display
Dual AI 13 MP + 2 MP rear cameras
4000 mAh battery
HUAWEI Y6 Prime 2019
Unique Faux Leather Design
Limitless 6.09" Dewdrop Display
Stunning 8 MP Selfie Camera
Plus other Huawei smart phones.
Repair.ng mobile repair service in Nigeria stands out because we have employed certified technicians and we provide the following Value-added additional services like free pickup and delivery, 7 days money back guarantee and 30 days warranty on all repairs.
We also repair all Inverter faults from all the brands of Inverters in Nigeria including: Lionrock, Prag, Smk, SMA, Genus, Luminous, soccer,save power, Ericko, lento, SRNE, Aims LF series, Schneider, must power, Eastman, Kartel, Bluegate, Sunkam DSP, I Power, Xantrex, Xantra, Victron and other similar inverter brands.
Repair your faulty Huawei phone now: