Is your Infinix phone in a bad shape? Cracked screen, laggy, and giving you issues and looking for a place to get if fixed? We are glad to introduce to you our online ondemand repair service that lets you repair your faulty Infinix Android phones in real time.
Start your infinix phone repair now:

Use repair.ng to fix or repair your broken Infinix phone in Nigeria and bring them to life as new devices. We have experienced and certified technicians that that will repair your mobile phone and you can choose to pick up or we return the fixed phone to you. We fix both software and hardware issues.
We repair all Infinix Android phones. Repair your Infinix Note series, Hot series, Smart series, etc.
How to repair your Infinix Android phone using Repair.ng
Click on this link to book our technician
Or scroll down to the bottom of this page to use the booking tool.
Repair.ng is the hub where you can repair any Infinix phones in Nigeria, with professional technicians who can attend to you in a professional manner, whether your phone has a hardware or software issue, repair.ng can take care of the issue with options of picking up your phone from your home and deliver it back to you after all repairs have been fixed, you do not need to come to their office or workstation, giving you a hassle free experience.
One high side of choosing repair.ng is the new way with which the company is revolutionizing the art of phone repairs in Nigeria, the fact that you can literally repair your faulty Infinix phones without leaving your home, Someone said that's an Illusion I know that sounds like an illusion but it is happening by logging onto petero48.sg-host.com you can get to repair not just your phone but any broken electronics as swiftly as possible just by the tap of your fingers
Some Infinix phone faults that we repair:
We fix all kinds of Infinix phone faults including but not limited to
Broken Screen Repair (Glass + Touch + Display)
Charging Port Repair
Earpiece repair
Power Button repair
Volume button repair
Back camera repair
Front camera repair
Loudspeaker repair
Battery replacement
Microphone Repair
Home button repair
Liquid damage repair
Vibration repair
Headphone Jack repair
General Diagnostics
Software repair, etc.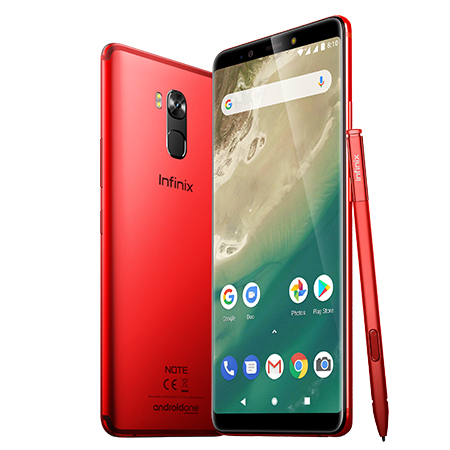 How to repair your Infinix Android phone using Repair.ng
Click on this link to book our technician
Or scroll down to the bottom of this page to use the booking tool.
One of the key features in repair.ng model is that it is fast, and plays a critical role in the ease-of-living and convenience it brings to the people who are direly in need of phone repair services with a touch of class. But most of the time this convenience is misunderstood with the instant provision of services/goods.
Over 20 million Nigerians have smartphones and the number is projected to rise, according to statisense.com by 2025 the number of Nigerians using smartphones will increase by over 100% that is 45million phone users without without an on-demand service to cater for a larger proportion of the market, indeed this is worrisome and most Nigerians would ask why their Infinix  phones are hanging, most times you phones are hanging due to  Low Internal Storage Space or your RAM size is so small and you are overstretching it's capacity with a too much apps lying about on the phone ,To Phone Hanging all you need to do is to Check your smartphone's internal storage. If it is getting full, chances are that it will slow down your phone and even lead to hanging. To resolve this, delete unimportant apps, videos, files or move them to a memory card.
Infinix is One of China's biggest smartphone makers but has never sold a handset in the country. Yet thousands of miles away, it dominates markets across Africa. Unknown in the West, Transsion has left global players like Samsung and Apple trailing in its wake in a continent that's home to more than a billion people.
In cities like Lagos, Nairobi and Addis Ababa, busy streets are awash with the bright blue shopfronts of Transsion's flagship brand, Tecno. In China, the company doesn't have a single store, and its towering headquarters in the southern megacity of Shenzhen goes largely unnoticed among skyscrapers bearing the names of more famous Chinese tech firms.
The company took a different path to success from other top Chinese smartphone makers such as Huawei and Xiaomi, which started out in China before eventually expanding overseas. Transsion built its business in Africa. And it has no plans to come home.
Repair your faulty Infinix phone now: